PRESS & MUSICIAN COMPARISONS
Dead Man's Bones meets Portishead, Imogene Heap meets Switchblade Symphony, Siouxsie and The Banshees, St. Etienne, Dusty Springfield (takes and ambient turn), Goldfrapp, Kate Bush, Radio Head meets Cranberries, Fluffy NIN raised on Soul Train

RELATED
​Dream Pop, Witch House Goth, Chillwave, Electronic Pop, Camden Town, Post-Rave, Post Punk, Pop Gaze
BIO

Technique

Lofi Frappe 3 parts melody to 2 parts improvisational guitar

over drone motown beats, and serve with reverb

Influences

Bowie, Black Angels, Nightblooms, Bauhaus, Glasvegas, Portishead, Flock of Seagulls, Siouxsie, Echo, Cocteau Twins, Beach Boys, Jesus and Mary Chain, Mazzy Star. Waves, heartbreak, boys, chocolate, trees, intuition, the infinite sky, soft orbs of light, orion, sirius, the moon, grandmother

Other Projects

Goodbye Berlin

Afterglow

The Lost Patrol

The LatTer

Lasher 13

Silence

​

SOUNDS

Fuzz Mother 2017

1.

"I Can't Save the World"

4:50

Dreamy, dream pop, at it's dreamiest. Spun by Simon Raymonde for his Amazing Radio Show in UK

2.

"The Owl Song"

3:23

Toe tapping motown beats, stand up bass and screeching guitar - a Beatnik dream...espressos all around...

3.

"Rain Down"

4:41

A post goth folk masterpiece, thundering drums under layers of guitar, tons of reverb in a lilting romantic epic...Could be on a Twilight prequel soundtrack....

Ochre Ombre 20171. "Latin Variation on a Theme by Bauhaus"

6:57

Creepy congas drive you through a cavernous cave that is somehow a voodoo lounge. DJ's time to catch up during this cover "Bella Lugosi's Dead"...

​6.

"Love on a Throne"

4:56

Garage pop post punk salad...

BEST CD LISTS 2010
Scholars and Rogues/Platinum List (US)

​Audities @ Pop Underground (UK)
Leonard's Lair (UK)
PAC (Portuguese Alternative Charts)
Machine Age Voodoo/Rutger's Radio
KALX - Rubber Band Girl Show


SITE AFFILIATIONS

CDBABY, Spotify, Last FM, Soundcloud Shacktracks, BMI, Facebook, Twitter, Bandcamp


APPEARANCES, SUPPORT

Machine Age Voodoo, Black Planet, Bouquet of Dreams, Homegrown Spotlight Video Blog/WDHA,

In No Particular Order, Rest Stop Rejuvenate, The Saint, CMJ, Hofner Guitars, S*ALT@WJLK, WFMU, WDHA, WRSU, KZSC, KALX, BAY RADIO (WALES), GFFBLUE SKIES (JAPAN)

OBJECTIVESPromoting CDs via interview, outreach, art, and video, Sharing music online, placement in mass media, & airplay.

Quest for reviews, knowledge, respect among music afficionados, djs.

Support and distribution from a cool, artistically driven independent label.

PRESS SNIPPETS The Horror Channel - Leo Zaccari 4/15

(EP Releases)

Rabbit Velvet is the work of Danielle Kimak Stauss and Fuzz Mother is her follow up to her 2010 effort, Doves and Crows. Fuzz Mother is conceived in much the same sinister way as its predecessor, with more other wordly vocals and electroacoustic folk that is equal parts menacing and up lifting...the masterpiece of the album is definitely "Rain Down". Simply put, "Rain Down" is magical. Kimak Stauss is lustrous, majestic, hypnotic, and hauntingly beautiful. Much like the siren song of ancient mythology that lured lost sailors to their doom, she can lead you into a dream state that you will never want to return from.Scholars and Rogues/US The Best CDs of 2010, part 2: the Platinum LPs 1/18/11 by Samuel Smith .

..

The landscape of Crows & Doves is an iced-over forest sparkling with the whiteness of birds, haunted and challenging, foreboding and seductive all at once. It's a significant achievement...

Review from (Sic) Magazine by Brett Spaceman/BG 7/10

.

..Crows and Doves is 52 minutes of pure sunshine. I'm reminded more of Saint Etienne both stylistically and vocally over the whole album. Occasionally she even manages to out-Cracknell Sarah. Just listen to 'Haarlem Haunt' where Stauss transports that Camden Town vibe to New York's Greenwich Village and makes it her own. Swinging sixties London meets Italio-house. Bet she's got a Vespa...

Leonard's Lair/ UK 10/8/10

.

..Listening further, the arrangements are consistently inventive. 'Flying Over London' may seem a little lightweight at first but the acoustic guitar melody, trip-hop beats and echo effects make for a great combination; all topped off by Stauss' lighter than air vocals. Meanwhile, for 'Anything Else' it's like listening to a lost recording of Dusty Springfield doing an ambient turn...
Powered by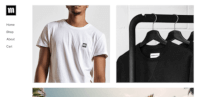 Create your own unique website with customizable templates.